New Inkjet Technology
Click here to see what our customer said about us
We are proud to introduce the latest products, all of which are designed to slash your printing costs, save you time, and reduce the impact of your printing on the environment.
At any time if you have any questions, simply email us via info@ecbinkjet.com.au.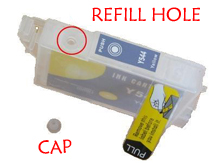 Refillable Cartridge - These cartridges are designed with a resealable cap covering the refill hole. It makes refilling cartridges so much easier. You don't even need a refill kit!! What you need is just a needle syringe, which is supplied together in our 100ml bulk ink bottles. The cartridge is transparent and you can easily determine how much ink is inside the cartridge. Buy your refill ink in bulk. Refill your cartridges so less plastic is going into the landfill.
Refilling process is easy:
1. Open the cap
2. Squirt some ink into the refill hole.
3. See-through design lets you know exactly how much ink is inside.
4. Close the cap.
5. The ink level indicator will reset automatically
(if your cartridge has an auto-reset chip)
6. You can refill when the cartridge is both inside or outside of the printer.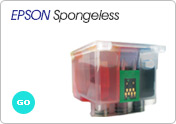 Reusable spongeless ink cartridge, a transparent cartridge, which can be refilled again and again, with the ink flowing fluently. A very good product to save money and protect the environment. The initial volume output is also double compared to regular cartridges because of the spongeless design. The extra space previously taken up by the sponge is eliminated so that the cartridge can accomodate more ink.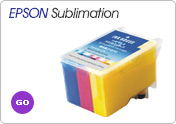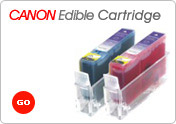 We also can offer you sublimation ink cartridge, edible ink cartridge and also pigment ink (waterproof). All of them are patented products.